The three environmental justice victories SQAMD's Dr. Clark Parker cited in his remarks at the Environmental Justice Conversation with the Community are: Los Angeles State Historic Park; Río de Los Angeles State Park; and Baldwin Hills Park. These are The City Project's first three park projects. The City Project worked on with the community on these victories, kicking off the green justice movement, and many other park victories since then – including greening the L.A. River, President Obama's San Gabriel Mountains National Monument, and saving Panhe and San Onofre State Beach.
California Senate President Pro Tem Kevin de León and Dr. Robert Bullard, the father of environmental justice, spoke on park access, climate, and environmental justice.

Dr. Bullard works on climate justice with The City Project. Climate is a civil rights issue as well as a health, economic, and environmental issue. Dr. Bullard visited our offices on February 26, 2015. Pictured with Dr. Bullard are Ariel Collins, Dayana Molina, and Robert García, and Kelsey Williams from One Justice.
We support President Pro Tem de León's climate change package to grow the economy and protect human health and the environment at the same time. We have worked with the Senator to prioritize resources in park poor, income poor communities of color. It works!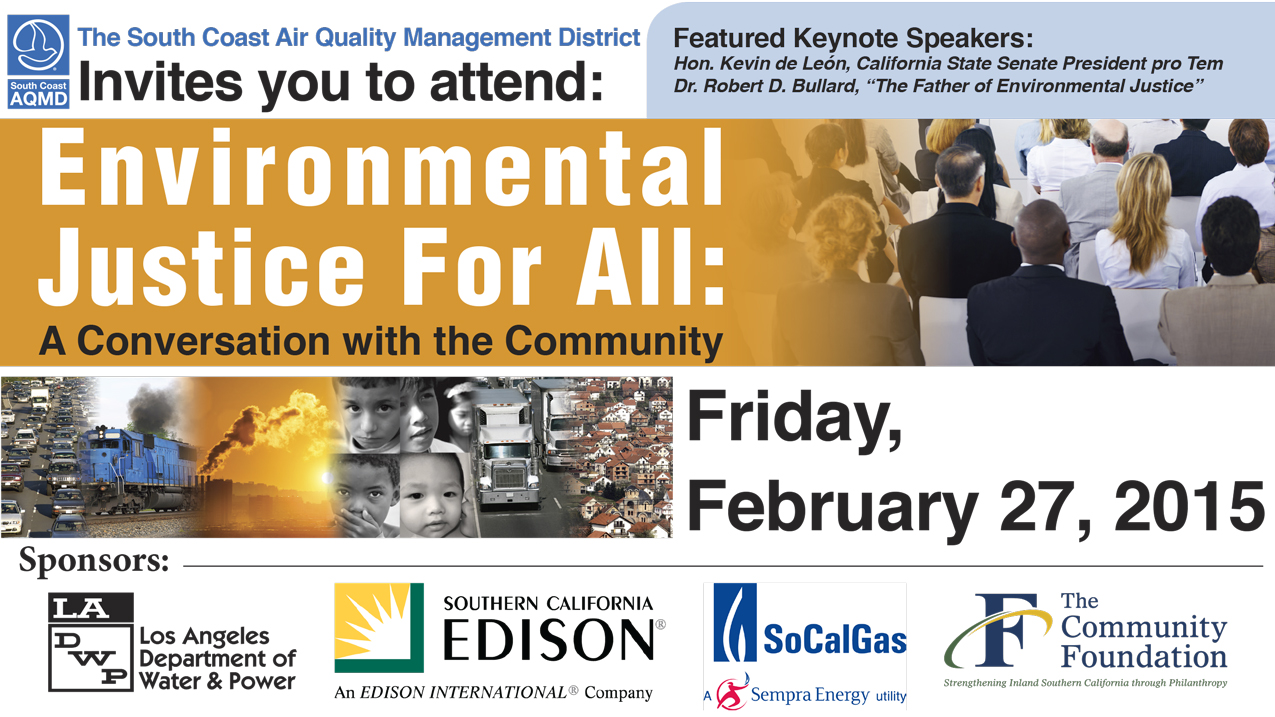 Top photo: SQAMD chair Bill Burke, Dr. Bullard, President Pro Tem de León, Dr. Parker.